Join the largest library of Christian art on the Internet!
Give your church communications a bright new look with eye-catching images from ChurchArt Online. This comprehensive online library contains thousands of illustrations for virtually every aspect of church life – and new art is added weekly.
ChurchArt Online offers a massive library with thousands of Christian art images to add that special touch to your church communications.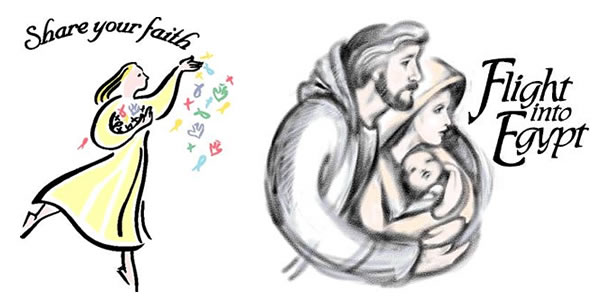 Never run out of creative Christian art images!
ChurchArt Online is dedicated to serving all your Christian art needs. Our team continually works to ensure that you always have new images in all categories to choose from. New images and backgrounds are uploaded every week, so you will never be limited by a lack of material. As a ChurchArt Online subscriber, you will also receive exclusive access to seasonal categories for Christmas and Easter, so you can easily create publications for your church holiday events and announcements.
Add artistic flair to Church Communications
The perfect images to reflect your church's style and inspire your congregation.
Search by Scripture, keyword or topic to find the exact image that you need in seconds.
Access exclusive Christmas, Easter and special-themed art collections.
Add visual impact to your website by
using one of thousands of Web-ready images (in GIF format), including hundreds of animations.
Enhance bulletin covers, newsletters, posters, announcements for weddings, baptisms, funerals and much, much more.
Tickle members' funny bones with more than 300 wholesome, church-related cartoons.
Reinforce your message with attention-grabbing Christian art for your PowerPoint® presentations.