ChurchArt Online- Your #1 Source of Christian Flyer Templates!
ChurchArt Online puts thousands of high quality church graphics and illustrations right at your fingertips! You'll have professional church artwork for every Christian flyer template you need to create.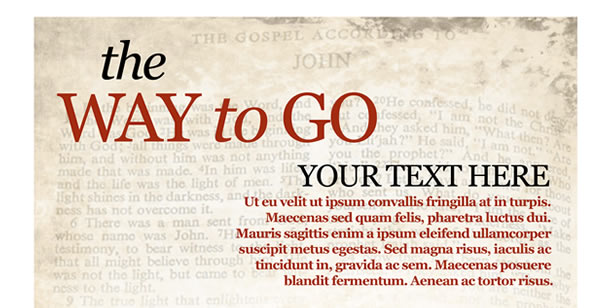 When creating a flyer with our Christian flyer templates you are gaining access to over 40,000 images. Communicating a passion for faith has never been easier than with the help of ChurchArt Online. Creating flyers to inform your church on upcoming events has never been easier.
These special occasions will never get overlooked with one of our Christian flyer templates:
Fundraisers
Holiday events
Pageants
Recitals
Luncheons
Church Information
ChurchArt Online is designed for anyone to use, from beginners to the experienced professional.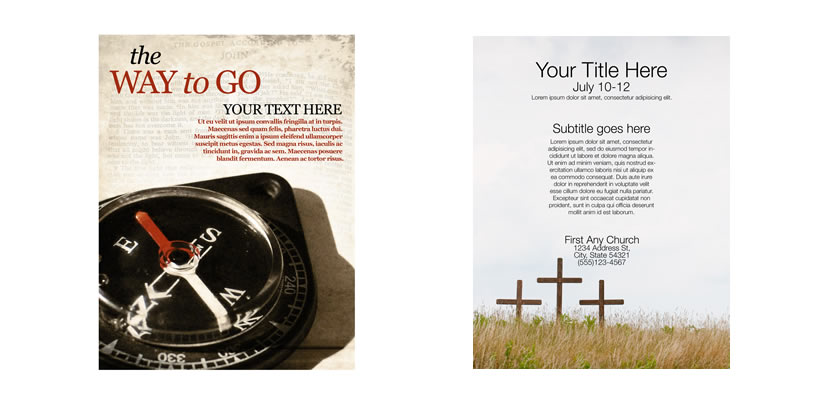 Templates For Any Flyer!
ChurchArt Online is your best source for Christian themed clip-art, graphics, illustrations, clip-art, website images, photos, and bulletin templates. Find everything you need for the upcoming church celebrations.
Images varying from inspirational photographs to light-hearted cartoons share a powerful message in a clean design. With our Coordinating Art Series you'll easily be able to create a unified look across all your communication channels. Getting the attention of newcomers will be a cinch when you produce a flyer encouraging new members.
With our powerful search engine and over 40,000 illustrations, images, and photos in our massive library, you'll be able to quickly find professional looking communications to match your church flyer template.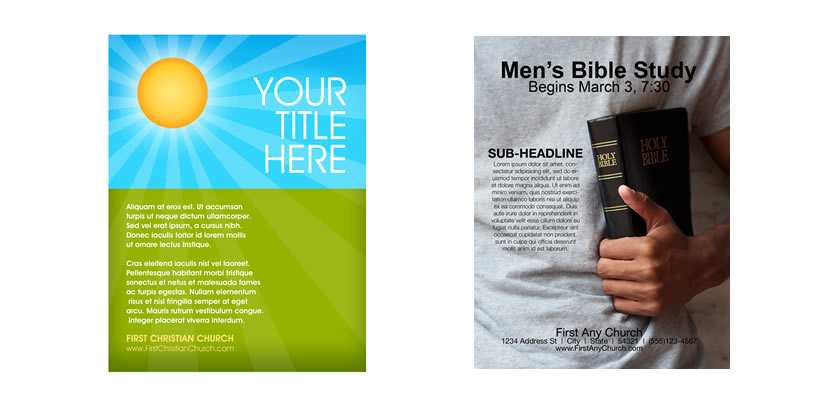 ---
Hundreds of Church Images Categories Available
Advent
Animated
Bulletin cover art
Baptisms
Bell choir
Bible study
Church camp
Choir
Christmas
Church anniversaries
Church Communion
Church fundraisers
Confirmation
Easter
Elders
Evangelism
Faith
Giving
Fellowship
Funerals
Giving
Good Friday
Graduation
Health
Hispanic heritage
Hospitalized
Invitations
Jesus
Leadership
Military
Mother's Day
Music Ministry
National Bible Week
Palm Sunday
Passover
Singles
Taxes
Trinity Sunday
Stewardship
Vacation Bible School
Veterans Day
Weddings
...and so much more.
---

14 Days Free. No Commitment. Really.
You'll just enjoy 14 FREE days of every feature — no catches.
We believe you'll be so delighted with ChurchArt.com that you'll want to become a member. Plus, we're sure we have a plan that fits your needs and budget ranging from $5.99 a month to $11.99 a month. Start your 14-day Free Trial today and begin downloading the perfect images immediately.