Church PowerPoint backgrounds set the tone for your worship service.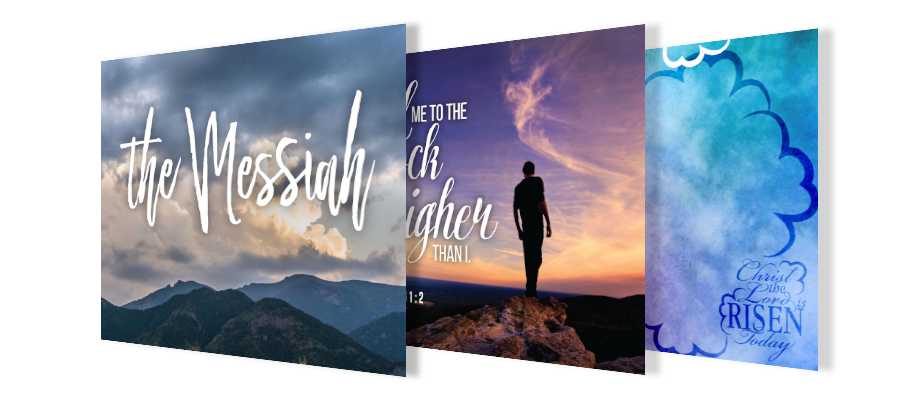 ---
"A picture is worth a thousand words" is more than just an old saying. The right picture set on a church PowerPoint background portrays the worshipful attitude of the church, the praise of a song, the excitement of an announcement, or the application of the sermon.
Using up-to-date and relevant graphics and images in your service will help your visitors and members focus on the message - whether it be a sermon, announcements, or song lyrics. Not only will they relate better, but they will retain better, too. Studies have shown that most people are visual learners. We remember what we see much better than what we hear.
ChurchArt Online has all the solutions you need to help make your church PowerPoint backgrounds come alive.
---
Hundreds of PowerPoint background categories available.
Advent
Baptism
Bible Study
Children's Day Programs
Christmas
Communion
Conferences
Confirmation
Creation
Crosses
Easter
Evangelism
Fall & Winter
Father's Day
Funeral
Graduation
Jesus
Leadership
Lent
Mother's Day
Music
New Year
Offering
Patriotic Holidays
Pentecost
Praise
Prayer
Scripture
Spring & Summer
Teen & Youth
Thanksgiving
---

---

14 Days Free. No Commitment. Really.
You'll just enjoy 14 FREE days of every feature — no catches.
We believe you'll be so delighted with ChurchArt.com that you'll want to become a member. Plus, we're sure we have a plan that fits your needs and budget ranging from $5.99 a month to $11.99 a month. Start your 14-day Free Trial today and begin downloading the perfect images immediately.