Increase audience retention with
PowerPoint Sermons.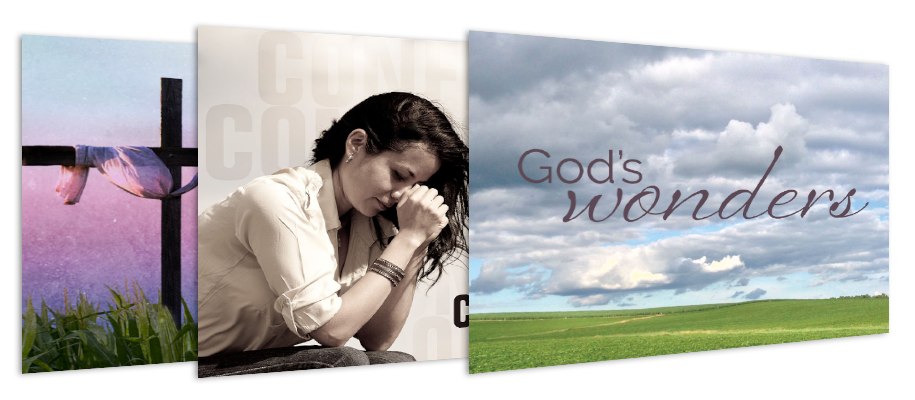 You can help your congregation to retain more of your sermon message with professional PowerPoint background slides for your sermons. Add your sermon notes to our backgrounds. Studies show that relevant images in PowerPoint sermons help to keep church visitors and members more focused on the message.
Since we are a visual society, the slides also help listeners with retention. The more high-quality and interesting your graphics are, the more likely people will retain the information you are sharing.
ChurchArt Online is more than just a church art library, and we guarantee that you'll easily find the PowerPoint slide you need for any welcome loop, information announcement or exit loop, in a variety of styles. Along with these, you'll get photos, flyer templates, bulletin covers, professionally-produced graphics, motion videos and more! Everything is searchable by both Scripture and Topic, so you'll always have the perfect piece of artwork.
---
We have PowerPoint sermon slides for hundreds of topics.
Bible Study
Children's Day Programs
Christmas
Communion
Confirmation
Creation
Easter
Evangelism
Fall & Winter
Father's Day
Graduation
Jesus
Leadership
Mother's Day
Music
New Year
Offering
Patriotic Holidays
Pentecost
Praise
Prayer
Scripture
Spring & Summer
Teen & Youth
Thanksgiving
Tithing
Vacation Bible School
And more.
---

---

14 Days Free. No Commitment. Really.
You'll just enjoy 14 FREE days of every feature — no catches.
We believe you'll be so delighted with ChurchArt.com that you'll want to become a member. Plus, we're sure we have a plan that fits your needs and budget ranging from $5.99 a month to $11.99 a month. Start your 14-day Free Trial today and begin downloading the perfect images immediately.