Lovely and colorful angel clip-art make your projects special and memorable.
Let ChurchArt Online offer you the perfect angel clip-art image to carry just the right message to your fellowship.
Choose an angel with a Bible quotation or add your own message to the angel design to announce your special events and celebrations.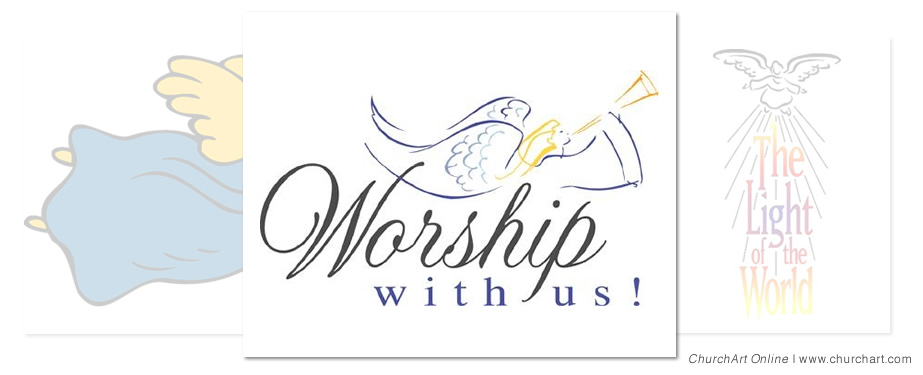 This stylized pen and ink rendering of an angel invites those new to your community to visit your church and discover the joy of fellowship.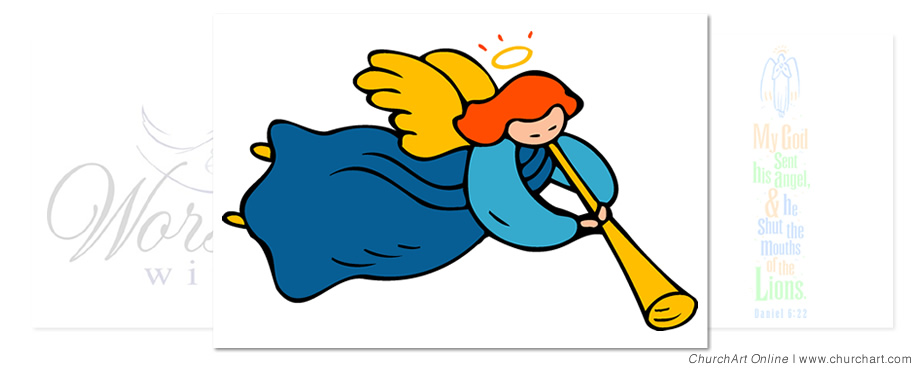 An angel blowing her horn; the call to worship is depicted in this brightly colored and styled image. This is a wonderful choice for postcards, Christmas programs or announcements.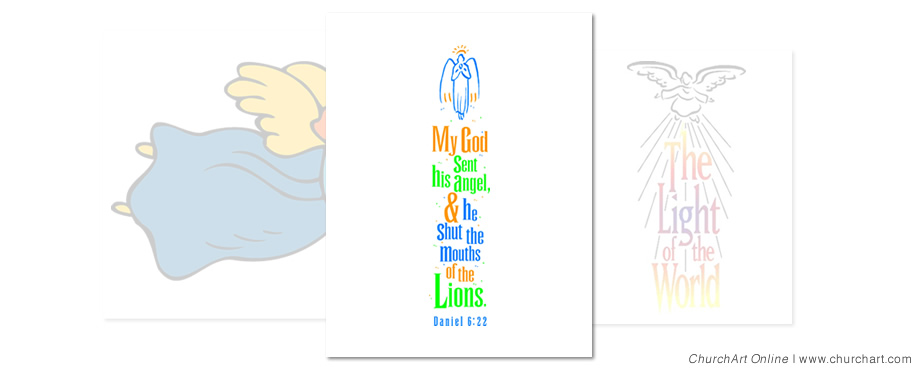 This brightly colored graphic is a powerful reminder of the strength of faith. The vertical orientation of this image makes it a terrific choice for a side border or printed bookmarks.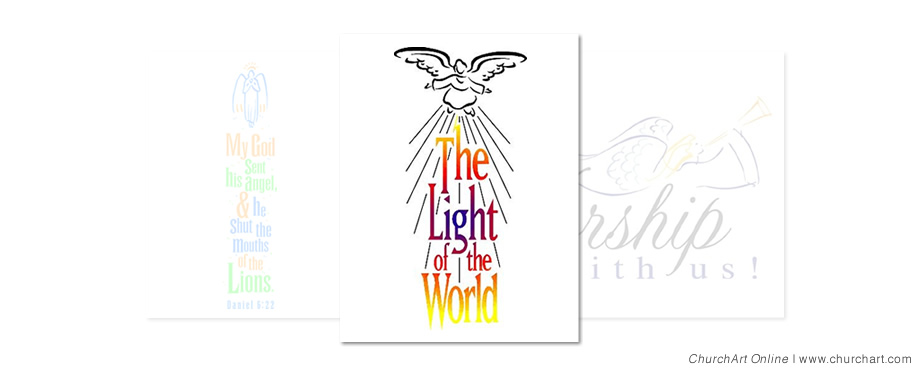 The bright colors against the black pen and ink drawing of a stylized angel send the message of light and salvation on your postcards, announcements or bulletins.
Angel clip-art will capture your reader's imagination
ChurchArt Online offers an extensive library of images for every part of your project design. With new images added weekly, you will always be able to create fresh and exciting announcements, bulletins or flyers.
Explore all of the categories we offer for the perfect design solution.
---
Hundreds of Clip-art categories available:
Angels
Baby Jesus
Baptism
Bible Study
Bibles
Borders
Vacation Bible School
---

14 Days Free. No Commitment. Really.
You'll just enjoy 14 FREE days of every feature — no catches.
We believe you'll be so delighted with ChurchArt.com that you'll want to become a member. Plus, we're sure we have a plan that fits your needs and budget ranging from $5.99 a month to $11.99 a month. Start your 14-day Free Trial today and begin downloading the perfect images immediately.