Select lively and colorful artwork that will proclaim the praise
and the glory of God in each of your projects
ChurchArt Online has thousands of images and more are being added each week. Choose from our many collections for the perfect clip-art to enhance your announcements or bulletins.
At ChurchArt Online, we know you need to find just the right image quickly and easily for your project. Create a memorable announcement or presentation that will get noticed and be remembered.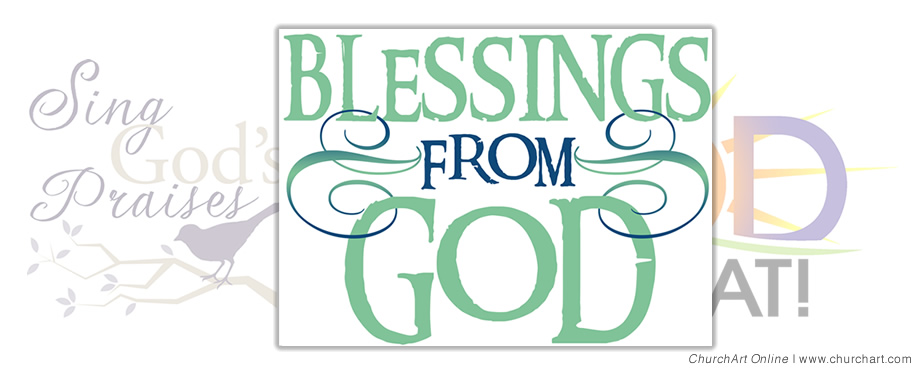 This image proclaims a simple yet important message to your fellowship reminding them that all blessings come from God.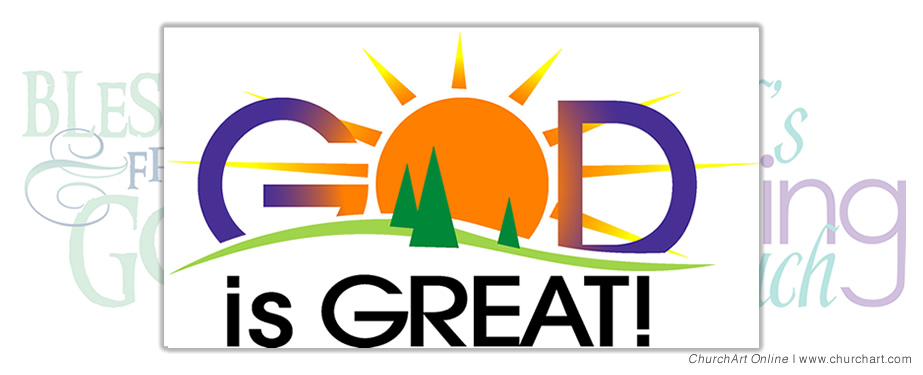 This image is a bright and eye-catching piece of artwork in contemporary colors. The design depicts the sun rising behind the hillside and the glory that is God.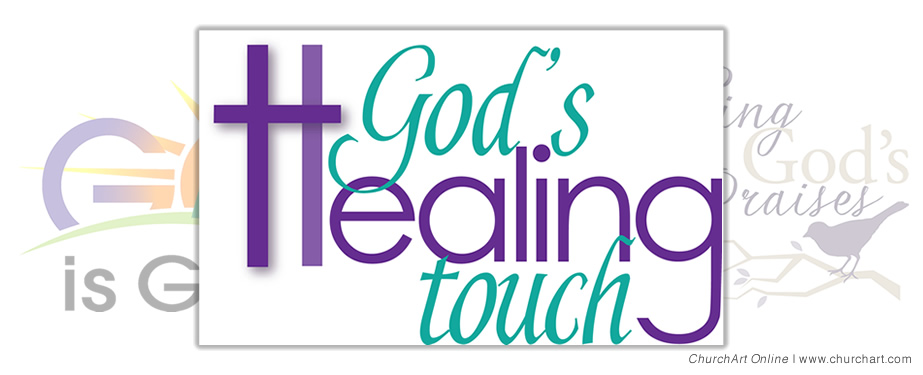 This beautiful image, incorporating the cross, is a reminder of the power of God to heal.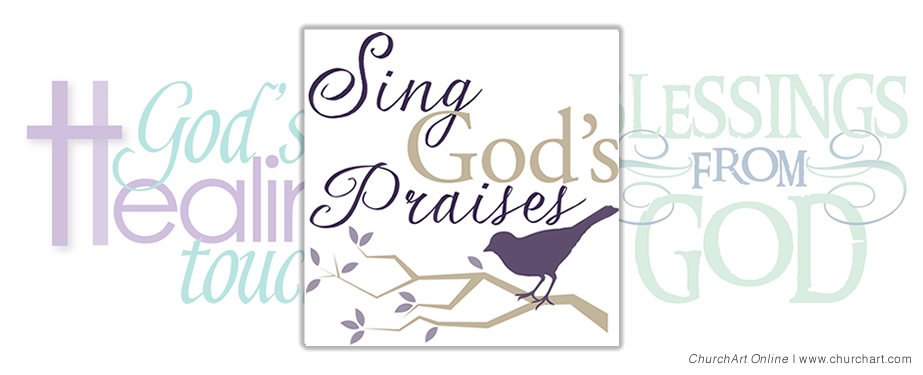 >
Sing God's Praises features a songbird on a leafy branch. This image would be wonderful for announcing joyous occasions such as a birth or wedding.
Find thousands of clip-art images that praise God
With your membership you not only receive beautiful images of praise, you also get access to our growing library of over 40,000 Christian graphics, illustrations, clip-art images, photos, cartoons, bulletin covers and PowerPoint backgrounds. Create your next project with ease.
You'll find thousands of both traditional and bold, contemporary images of faith that are suitable for all of your special projects and weekly announcements. Browse the themes available below to get started.
---
Hundreds of Clip-art categories available:
Angels
Baby Jesus
Baptism
Bible Study
Bibles
Borders
Vacation Bible School
---

14 Days Free. No Commitment. Really.
You'll just enjoy 14 FREE days of every feature — no catches.
We believe you'll be so delighted with ChurchArt.com that you'll want to become a member. Plus, we're sure we have a plan that fits your needs and budget ranging from $5.99 a month to $11.99 a month. Start your 14-day Free Trial today and begin downloading the perfect images immediately.