Colorful, Bold Scripture Images For Your Church Communications
ChurchArt Online helps you choose the perfect Scripture image for your special projects or presentations. Powerful images and bold graphics capture attention and make your project one to be remembered.
ChurchArt Online has an extensive library of images and more. We make finding the right image for your presentation, announcement or special event flyer easy.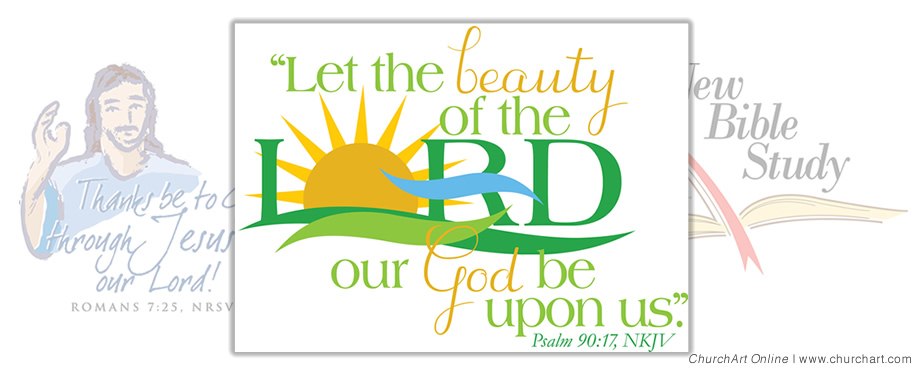 Fresh spring colors bring the beautiful words of Psalm 90:17 to your announcement or presentation.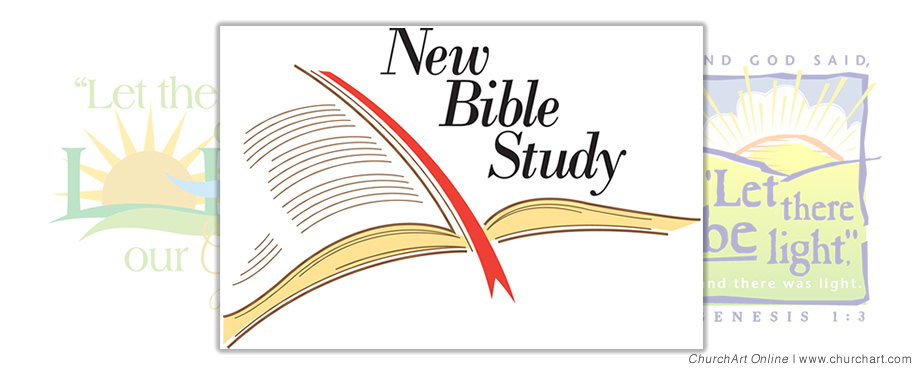 This striking and fresh contemporary design would be perfect to promote your Bible study program.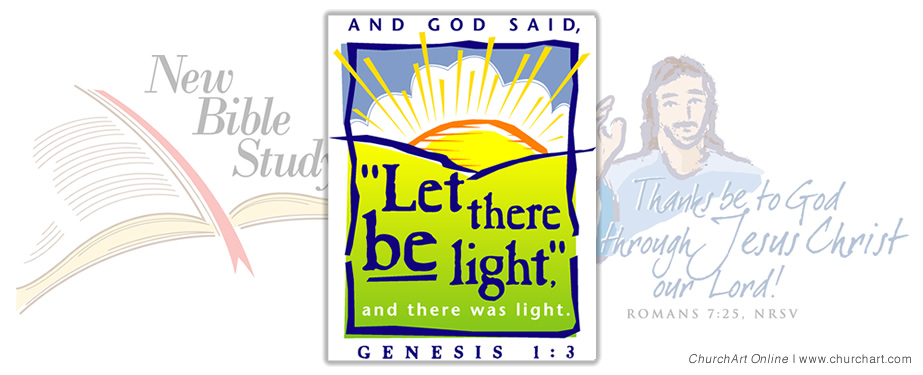 The powerful Scripture passage from Genesis 1:3; colorful and beautifully rendered.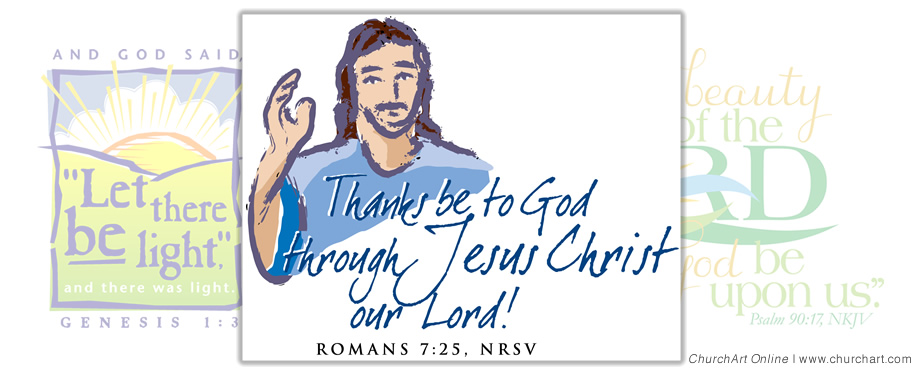 A striking reminder from Scripture to offer thanks to God through Jesus Christ.
Scripture clip-art that appeals to all ages
Choose from a variety of clip-art designs like Scripture clip-art that help you create a polished, professional announcement or flyer!
Browse through our library of categories to find the perfect clip-art for your church publication.
---
Hundreds of Clip-art categories available:
Angels
Baby Jesus
Baptism
Bible Study
Bibles
Borders
Vacation Bible School
---

14 Days Free. No Commitment. Really.
You'll just enjoy 14 FREE days of every feature — no catches.
We believe you'll be so delighted with ChurchArt.com that you'll want to become a member. Plus, we're sure we have a plan that fits your needs and budget ranging from $5.99 a month to $11.99 a month. Start your 14-day Free Trial today and begin downloading the perfect images immediately.